The Kozak Kids Zone is designed with kids in mind, the activities in this area will spark their creativity, keep them physically active and teach them about Ukrainian culture. Most importantly, this area encourages fun.
All activities in the Kozak Kids Zone are FREE!
Children must be accompanied by a parent or guardian at all times.
Friday, May 26: 5 pm – 9 pm
Saturday, May 27: 11 am – 8 pm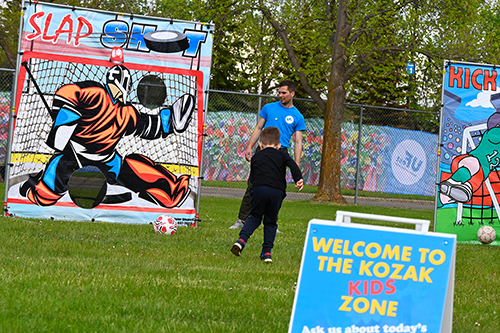 Beaded Bracelet Making
Colouring Contest
Soccer
Pin Making
Temporary Tattoos
Balloon Animals
Name Stamps
Kozak Kids Zone sponsored by:
The petting zoo is a popular attraction for visitors of all ages. It offers a hands-on and interactive experience with a variety of friendly animals such as goats, lambs, ducks, rabbits, guinea pigs, miniature Zebu calf, and a Miniature horse!
Thanks to Thistle Hill Farms Petting Zoo for sharing their adorable animals with us.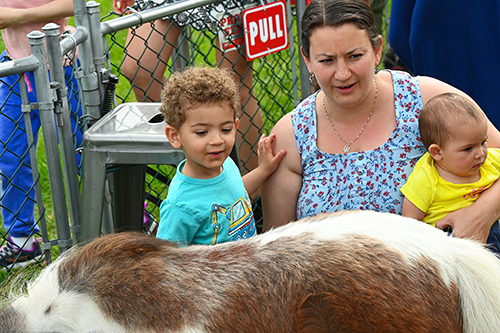 Petting zoo sponsored by:
Hop on board the UFest Express Train and enjoy a leisurely ride through the heart of the action! This charming train ride is perfect for visitors of all ages, providing a scenic and enjoyable tour of the Edmonton Ukrainian Festival. So sit back, relax, and take in the sights and sounds of this vibrant cultural celebration as you chug along on the UFest Express Train.
Saturday, May 27: 1:30 to 6 pm