BECOME A VOLUNTEER

Over 400 Shifts Available
Volunteering for UFest is your opportunity to help celebrate Ukrainian culture, arts and crafts, food, entertainment and other traditions. Volunteering for UFest is your opportunity to get in on Edmonton's  annual Ukrainian Festival.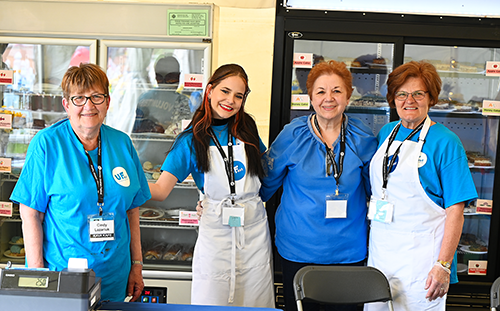 Volunteer Shifts Available
Set-up and Takedown
Workshop Assistants and Attendants
Vendor Assistant
Finance Runners
Security
Parking Attendants
Beer Gardens Bartenders, Ticket Sellers and Attendants
Kid's Zone Sports and Craft Helpers
Cafe Servers and Cashiers
Photo Booth Attendants and Photographer
And more!
Create an account or sign in to an existing account at the UFest Volunteer Portal 
Create your profile

Sign up to volunteer for shifts and review your schedule
If you have any questions about volunteering or the new sign up process, please contact [email protected].