The Vendor Village at UFest is a marketplace that showcases the best of Ukrainian culture and heritage. Visitors can browse through an array of vendors selling genuine Ukrainian art, handmade crafts, traditional clothing, souvenirs and much more. It's an excellent opportunity to take home a unique piece of Ukrainian culture or to find the perfect gift for a loved one.

Polish vendors will also be selling unique and authentic items.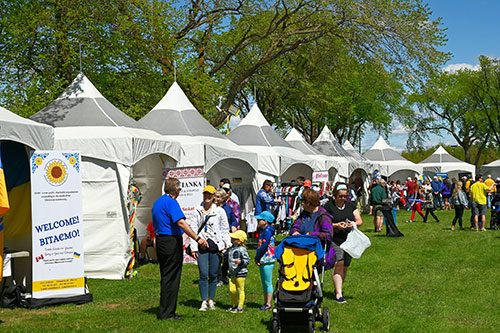 Located in the heart of the Vendor Village, Art in The Village is a must-visit destination for art lovers and culture enthusiasts. Our talented Ukrainian and Polish artists will showcase their unique and stunning works, including paintings, prints, pysankas, metalwork, textiles, and more. Experience the beauty and diversity of Ukrainian art and immerse yourself in the rich Ukrainian culture through the lens of our artists.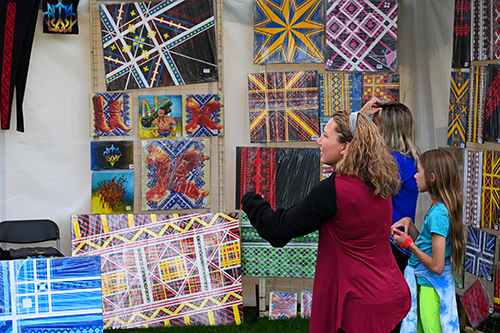 The Community Pavilion provides a glimpse of a few of the active organizations in the Ukrainian community. Here you can learn about some of their good works or gather information about educational and cultural opportunities for children.  This is your one-stop shop to learn more about the activities in the local Ukrainian community. Organizations represented in 2023: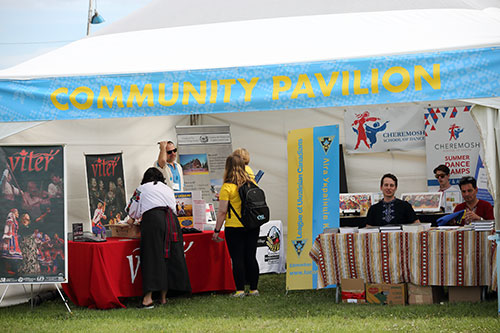 Discover and celebrate the vibrant history and rich heritage of Ukraine. Immerse yourself in our diverse culture and browse beautiful artifacts and displays brought to Canada by Ukrainian settlers, or made and used here after their arrival. These displays are presented by the Ukrainian Catholic Women's League of Canada (UCWLC) and  St. Jospaphat's Cathedral Museum.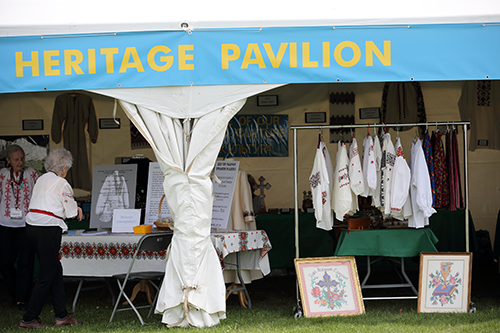 UFest welcomes a different Guest Culture annually to celebrate with us!  This year, we welcome Poland! The Guest Culture Tent, presented by the Canadian Polish Historical Society, is a vibrant and engaging showcase of Polish culture and heritage.